Vote for Restorative & Implant Dentistry of Bayside and Dr. Sameet Sheth as Best of the Boro® 2021!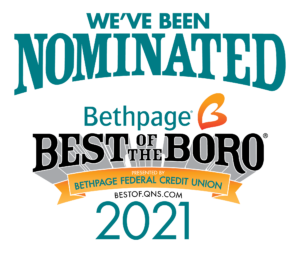 Great news: we've been nominated in the Best Cosmetic Dentistry category for the 2021 Best of the Boro® awards, and the polls are open! Last year and the year before, Restorative & Implant Dentistry of Bayside were winners of this wonderful recognition, and we hope that you will help us make 2021 the third year in a row!
Once a year, Bethpage Federal Credit Union asks individuals to nominate specific businesses and organizations in our community to be recognized as "Best of the Boro." After the nominations are announced and the voting period has ended, the winners in each category are given the "Best of the Boro" title. Categories run the gamut from Health, Wellness & Beauty to Arts & Entertainment, Education, Home & Garden, and more. The online polls for this year's vote close on October 26th, 2021.
Our dentist, Sameet Sheth, DDS, and the entire team here at Restorative & Implant Dentistry of Bayside love having the privilege of serving you. We are so grateful to have been the recipients of this honor in 2019 and 2020, and we hope you will support us for the 2021 title!
As always, please feel free to contact us if you have any questions about treatments available at our practice or if you would like to schedule an appointment.
Previous Post
Next Post