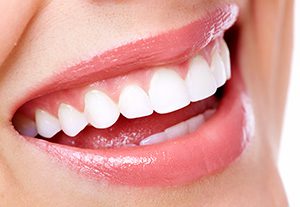 Good dental health is the foundation of a beautiful smile. Improving and maintaining the strength, function, and appearance of your teeth and gums is always our primary concern, which is why we perform a full range of general and preventative dental services. Our dentist is committed to delivering high-quality care that extends the life of your smile and dental work. We also offer sedation dentistry options to provide comfort and relief to patients with dental anxiety or challenges that may interfere with treatment.
To learn more about the array of dental procedures we offer, we encourage you to keep reading through the informational sections we have provided below.
Hygiene and Routine Care
Regularly scheduled dental cleanings and oral examinations help keep your teeth and gums in good condition, as well as support early detection of disease and decay. These routine checkups also provide an opportunity to evaluate the integrity of your dental restorations and identify any functional or cosmetic problems requiring repair. Our team of experienced dental professionals is dedicated to effective prevention, accurate diagnosis, and customized treatment for nearly any dental concern. Our ultimate goal for each patient is to achieve optimal oral health and a beautiful, radiant smile.
Proper Occlusion & Treatment for Parafunction
Having a healthy bite is part of having a good foundation for lasting dental health and proper jaw function. There are many ways in which the bite can become problematic, and Dr. Sheth offers a variety of methods for overcoming your challenges and achieving a healthy bite. He can correct malocclusion (an imperfect bite) using limited restorative therapy, which involves the design and placement of custom restorations to achieve the perfect bite. For patients that clench and grind their teeth while they sleep, Dr. Sheth often recommends custom mouth guards that are worn during sleep to protect the bite and teeth as well as prevent/alleviate jaw discomfort.
Oral Cancer Screening
Detecting oral cancer in its early stages can dramatically increase your chances for successful treatment. During each dental examination, you will receive a thorough oral cancer screening aimed at identifying areas of concern. Using advanced technology, our team can recognize even slight changes in soft tissue cells that indicate the presence of precancerous lesions. If cancerous or precancerous cells are detected, Dr. Sheth or Dr. Cote will refer you to a trusted physician who specializes in the treatment of oral cancers.
ARESTIN®
We incorporate ARESTIN®, a slow-release antibiotic powder, into many of our treatments for periodontal disease. ARESTIN® helps control bacteria that cause gum disease, allowing the gums to heal after they have been affected by infection. After plaque and calculus has been removed from beneath the gumline during scaling and root planing therapy, ARESTIN® is often applied to deep gingival pockets to prevent bacteria from repopulating the area. Keeping bacteria at bay is critical to gingival healing and preventing recurrence of periodontal disease.
Sedation Dentistry
It is common for individuals to avoid dental appointments out of fear or anxiety. Unfortunately, putting off dental care can lead to serious dental health issues down the road, as small problems can turn into large ones when treatment is postponed. To help alleviate emotional and physical discomfort and make dental visits more comfortable, we offer several effective sedation dentistry options to our patients. With sedation dentistry, you can receive the dental care you need without suffering undue stress or anxiety. Our expertly trained staff will monitor you carefully during your appointment, ensuring you are relaxing peacefully throughout treatment.
Tooth Extraction
It is important to do everything possible to save a natural tooth; however, in some cases, a tooth is so severely damaged that the best option for one's oral health and dental function is to remove the tooth altogether. When a tooth extraction is necessary, our dentist can perform this procedure utilizing techniques that offer precise removal and a virtually pain-free experience.
Learn more about tooth extraction.
Contact Restorative and Implant Dentistry of Bayside
For more information about the dental procedures we offer or to schedule an appointment with Dr. Sheth, we invite you to contact our practice. A knowledgeable member of our team can assist you with any questions you may have.