Restorative
Home/Restorative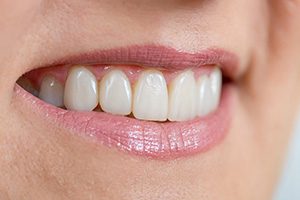 At Restorative and Implant Dentistry of Bayside, our main focus is on restoring the health and appearance of teeth affected by disease, decay, trauma, and congenital defects. Our prosthodontist and exceptional team of doctors are qualified to deliver the highest level of restorative care. Dr. Sameet Sheth is certified in prosthodontics and is highly experienced in the restoration and replacement of teeth, as well as reconstruction of jaw bone structure. He offers patients quality care and outstanding results that can rebuild healthy, beautiful smiles.
Learn more about the restorative options we offer by exploring the informational sections below. If you have questions about any of the procedures we perform, please contact our practice to connect with a knowledgeable member of our team.
Dental Crowns
In addition to correcting misshapen, misaligned, and discolored teeth, porcelain crowns can restore the full structure, function, and appearance of damaged teeth. Once a tooth has been prepared, a dental crown can be customized to cover the entire surface. Preparation may involve removing all decay and previous dental work, and/or reducing the tooth body to accommodate the crown. Dr. Sheth designs crowns that can bond tightly to your tooth and blend seamlessly with your surrounding teeth to deliver maximum aesthetic value and function.
Inlays and Onlays
Custom porcelain inlays and onlays offer a stronger, more durable alternative to traditional metal and composite fillings. Crafted from solid tooth-colored porcelain, inlays are used to fill cavities, while onlays can restore a larger portion of a tooth's surface. These restorations are long-lasting and can help preserve healthy tooth material. We use only the highest quality materials to achieve dependable, natural-looking results.
Complete and Partial Dentures
Complete and partial dentures are a removable solution for replacing missing teeth. Whether you are missing all or some of your teeth, Dr. Sheth will examine your mouth and dental structure to create customized dentures or partials that can beautifully restore your smile. He may also discuss the option of dental implants, implant supported dentures, and other fixed restorations that can provide even higher-quality results.
Malocclusion
Malocclusion conditions such as overbite, underbite, crossbite, and others can be improved with an array of treatment options available at our practice. Using restorative therapy, Dr. Sheth can address common malocclusion concerns with successful results.
Full Mouth Reconstruction and Rehabilitation
Full mouth reconstruction and rehabilitation can rebuild smiles damaged by severe decay, tooth loss, disease, and/or trauma. Dr. Sheth can create a customized treatment plan based on your individual needs and goals that may incorporate a variety of restorative procedures and dental treatments. Often, he is able to transform oral health and restore dental structure, function, and aesthetics to create a full, beautiful smile.