Aesthetics
Home/Aesthetics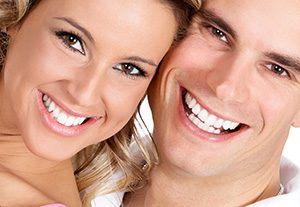 Cosmetic dentistry techniques offer several ways to enhance the appearance of your smile. Based on the dental concerns you would like to correct and the results you are interested in achieving, our cosmetic dentist, Sameet Sheth, DDS, FACP, can develop a customized treatment strategy. Whether you want to attain a comprehensive smile makeover or have a few specific imperfections you'd like to address, the cosmetic procedures he performs can provide you with natural-looking, high-quality results. The process always begins with a one-on-one consultation with Dr. Sheth to evaluate your needs, discuss your goals, and review suitable treatment plans. The objective is always to create healthy, beautiful, long-lasting results.
For more detailed information about the aesthetic dentistry options we offer at Restorative and Implant Dentistry of Bayside, we encourage you to review the sections below. If you are considering improvements to your smile and want to find out which approach may work for you, please contact our office to schedule a consultation.
Composite and Ceramic Restorations
Our dentist can use mercury-free, tooth-colored composite material to fill cavities and repair injured teeth. Composite restorations made of resin, and ceramic or porcelain restorations, can be bonded directly to your teeth and provide a more comfortable, natural-looking alternative to metal dental work. If you currently have metal fillings, there are many aesthetic and functional benefits to replacing them with tooth-colored fillings, including enhanced tooth strength and a chemical bond between the tooth and the restoration.
Teeth Whitening
At Restorative and Implant Dentistry of Bayside, we offer one of the most advanced and effective in-office teeth whitening treatments. This revolutionary system can produce dramatic results in a single, one-hour office visit. Teeth whitening begins with the application of a powerful whitening gel onto your teeth. Over the course of four cycles, the gel is removed and reapplied. The procedure is completed with a fluoride treatment to strengthen teeth and calm any tooth sensitivity. Custom fitted bleaching trays for touch-ups are also provided after completion of the therapy. With proper care and touch-up treatments, results can last for years.
Dental Veneers
Porcelain veneers are a versatile and conservative option for improving the appearance of your teeth and entire smile. These thin customized shells are crafted from translucent ceramic material and placed over the front surface of the tooth to change its shape, color, size, and alignment for a more aesthetically appealing smile. Long-lasting, stain-resistant, and durable, porcelain veneers can keep your smile looking great for decades with proper care.
Crown Lengthening
Crown lengthening is a surgical procedure that exposes more of the tooth body to provide adequate support for a filling or restoration, or to enhance the appearance of a smile. The procedure can involve the removal of gum tissue, bone tissue, or both to reveal an optimal amount of tooth structure.